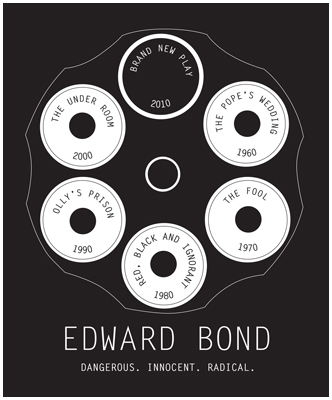 Julian is appearing in 'The Fool' at the Cock Tavern Theatre, between the 10th-23rd October
As described by Michael Billington in The Guardian, Edward Bond is "one of Britain's most, shocking, uncompromising playwrights". Bond was one of the first contemporary British writers to discard theatrical convention, forget pretty sets and a tight structure, rip down the conventional walls of theatre and present stark, truthful drama presenting the human condition. Bond has been writing now for six decades and the Cock Tavern Theatre is celebrating this by presenting a season containing a play from each decade of Bond's writing career.
Julian is appearing as 'Bob' in the production "The Fool" which explores the artist's place and role within contemporary society, illustrating the unfortunate fate of the artist in unjust surroundings. Focusing on the life of the 19th century, peasant poet John Clare, The Fool reinterprets Clare's existence, making him advocate in his poetry of the spirit of the rural rebellion against growing industrial capitalism, the failure of this battle fuelling his eventual descent into madness. This is the first revivial since Peter Gill's original production at the Royal Court Theatre in 1975.