philip pullman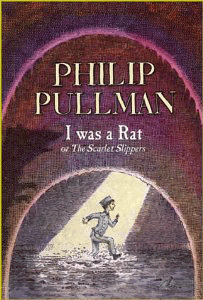 Julian has been working in colaboration with Warwick Arts Theatre, Birmingham Repertory Theatre and the National Theatre to bring Philip Pullman's book "I was a Rat" to the thetre. The Artistic Director of Italy's Teatro Kismet, Teresa Ludovico, will be leading the research and development workshop. The workshop will explore the characters and themes of the story in order to help develop the dramaturgy for a new stage adaptation of the book.
In 2004 the National Theatre turned another of Philip Pullman's books "His Dark Materials" into a theatre production to massive acclaim, with the Stage saying:
"For anyone who sees this show, it will remain one of their most memorable theatrical experiences. If they take a child with them, that child will be hooked for life and surely that is the most important of all."

The Stage, Dec 2004
Look forward to seeing this show hopefully later in the year!