royal premiere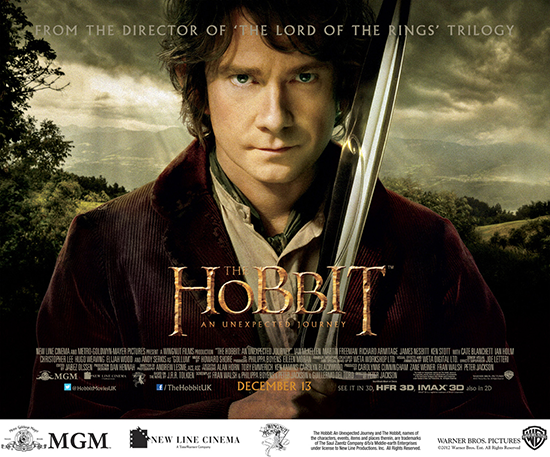 Julian was at the London Royal première of 'The Hobbit' last week. Leicester square was full of  fans and the production team created a little version of Hobbiton. This production really did break new ground running at 48 frames per second and also using Dolby's new Atmos sound.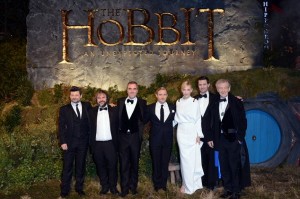 The Hobbit centres around Bilbo Baggins who is swept into a quest to reclaim the lost Dwarf Kingdom of Erebor from the fearsome dragon Smaug. Approached out of the blue by the wizard Gandalf the Grey, Bilbo finds himself joining a company of thirteen dwarves led by the legendary warrior, Thorin Oakenshield. Their journey will take them into the Wild; through treacherous lands swarming with Goblins and Orcs, deadly Wargs and Giant Spiders, Shapeshifters and Sorcerers. Although their goal lies to the East and the wastelands of the Lonely Mountain first they must escape the goblin tunnels, where Bilbo meets the creature that will change his life forever … Gollum. Here, alone with Gollum, on the shores of an underground lake, the unassuming Bilbo Baggins not only discovers depths of guile and courage that surprise even him, he also gains possession of Gollum's "precious" ring that holds unexpected and useful qualities … A simple, gold ring that is tied to the fate of all Middle-earth in ways Bilbo cannot begin to know.
This is defiantly a film not to miss. The scene between Bilbo and Gollum is worth the price of a ticket in itself.
Julian has just hot footed it back from Los Angeles in time for the Royal Premiere of 'HUGO'. This is beautifully filmed and is one of the best uses of 3D in a movie so far.
HUGO is the astonishing adventure of a wily orphan boy on a magical and mysterious quest to unlock a secret left to him by his father. Scorsese the legendary storyteller invites you to join him on a thrilling journey to a magical world with his first ever 3D film. Based on Brian Selznick's captivating and imaginative New York Times bestseller The Invention of Hugo Cabret, the screenplay is by John Logan and the film is produced by Scorsese, Graham King, Tim Headington and Johnny Depp.
Directed by Martin Scorsese, HUGO stars Academy Award® winner Ben Kingsley (Shutter Island), Sacha Baron Cohen (Bruno), Asa Butterfield (The Boy in the Striped Pyjamas), and Chloë Moretz (Kick-Ass).
Also appearing in the all-star cast are Academy Award® nominee Jude Law (Sherlock Holmes), Ray Winstone (London Boulevard), Christopher Lee (Lord of the Rings), Helen McCrory (The Special Relationship), Frances de la Tour (Alice In Wonderland), and Richard Griffiths (The History Boys).