Wyndham's Theatre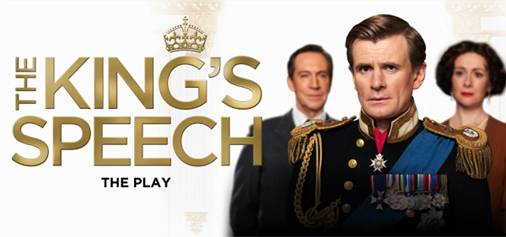 Julian was a the press night for "The King's Speech" at Wyndham's Theatre and Charles Edwards who plays Bertie in the production produced a brilliant performance.
The King's Speech was written by David Seidler after reading about George VI's life overcoming a stuttering condition he endured during his youth. He started writing about the relationship between the monarch and his therapist as early as the 1980s, but at the request of the King's widow the Queen Mother, postponed work until her death in 2002. He later rewrote his screenplay for the stage to focus on the essential relationship between the two protagonists. It was also created as an Oscar winning film. Nine weeks before filming of the movie began, Logue's notebooks were discovered and quotations from them were incorporated into the scripts for both the film and theatre productions.
The production is on until 21st July.